Fire in the Glen
Lancaster-based Celtic band attracts loyal fans with energetic show
---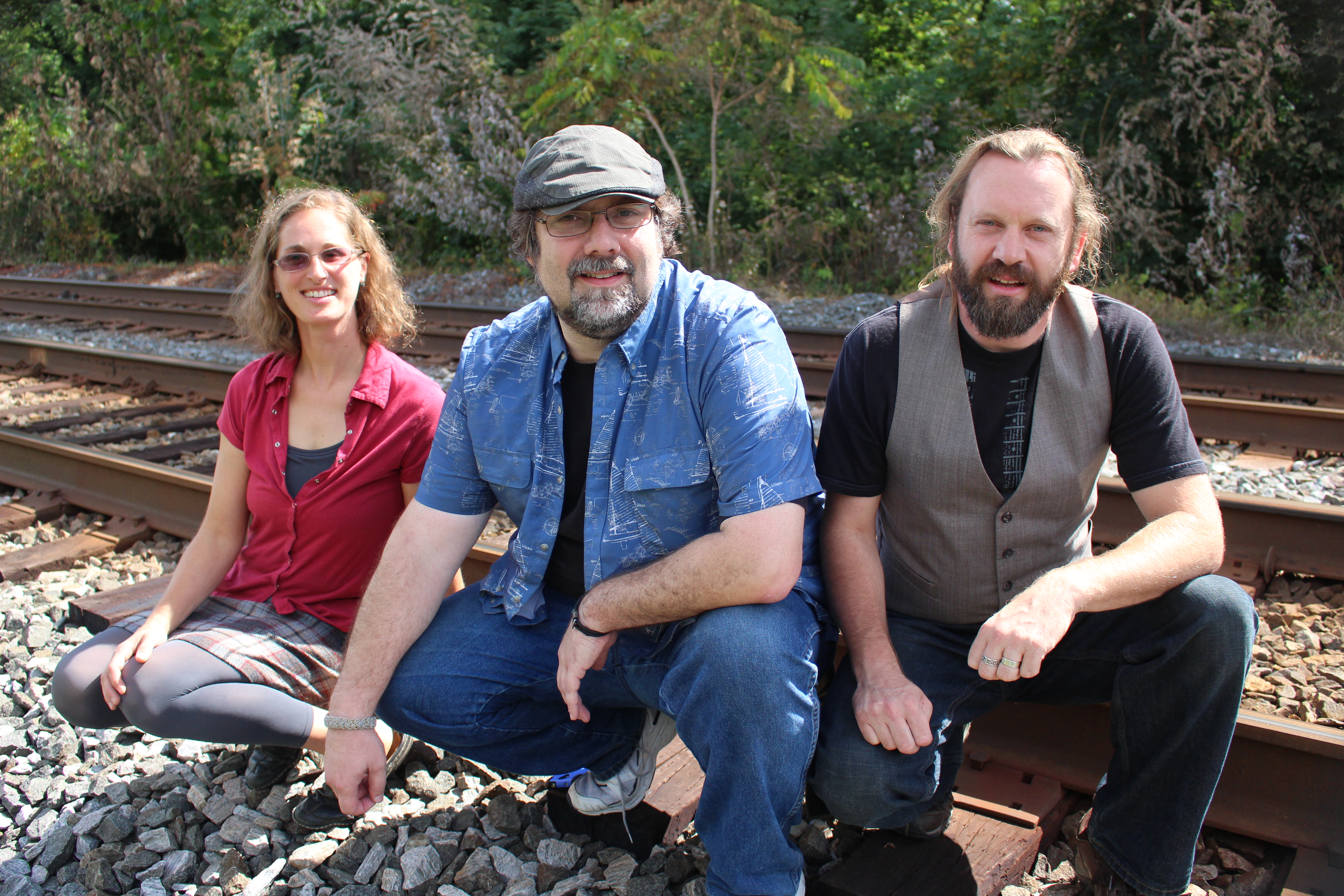 Tom Knapp, Mick Mullen and Megan Mullen are Fire in the Glen.
Click photo for high-quality .jpg file.
Fire in the Glen doesn't hold back at performances, and audiences can't seem to help tapping toes, clapping in time, singing along and even trying to stepdance!
The trio brings Irish, Scottish and Maritimes music to southcentral Pennsylvania with a lively presentation of blistering fiddle tunes and mug-thumping pub songs. Bandmates Tom Knapp (fiddle, bodhran and backing vocals), Mick Mullen (vocals and guitar) and Megan Mullen (vocals and keyboards) are expanding to new horizons with a large and loyal following.
Since Fire in the Glen's professional debut on St. Patrick's Day 1999, the band has shared a stage with international touring acts including Lunasa, Aoife Clancy, Charlie Zahm, Enter the Haggis and Great Big Sea, and has performed at numerous festivals, fairs, lawn concerts and special events. They were featured entertainers on three occasions for national television audiences as part of QVC's annual Rose of Tralee and St. Patrick's Day specials. They have played to capacity crowds at many venues in Pennsylvania, including packed houses during Countdown Lancaster festivities on New Year's Eve for many years. They have released four CDs to date: On the Road to Lisdoonvarna (2000), Pirates, Wakes & Whiskey (2002), Let the Wind Blow High (2005) and Shout 'til the Break of Day (2010).
Although drawing mostly on traditional music sources, the band includes some original songs such as the crowd-pleasing "Susquehanna Pirate," "From Amish to Irish," "Scots-Irish" and "I'd Stop Drinkin'" ... making Fire in the Glen more fun than ever.
If you're interested in a band that blends traditional Irish, Scottish and Cape Breton styles with its own "Celtic eclectic" approach, check out Fire in the Glen. Visit the band's website at http://fireintheglen.com ... contact the band by phoning Tom at 717-396-9293 or by emailing him at tom@fireintheglen.com.
---
Fire in the Glen - http://www.fireintheglen.com
contact Tom Knapp at 717-396-9293 or tom@fireintheglen.com